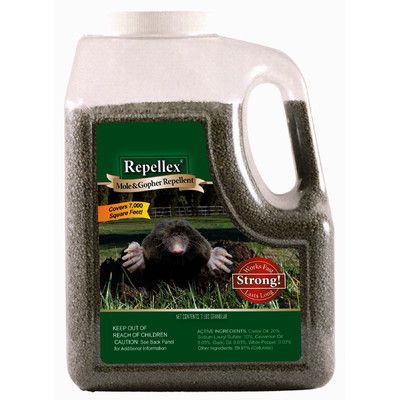 Moles are all of eight inches long and top the scales at a whopping six ounces, but they can do a lot of damage in a yard if left to run wild. Despite their small size, they are very fast. They have the capability of digging 18 feet per hour. It does not take long for a happy mole family to turn your yard into an underground tunnel system. There are several ideas on how to get rid of moles in yard.
The first thing on the list of how to get rid of moles in yard is reduce the number of worms in your yard. Moles eat worms and the reason they are attracted to your yard is for the worms. Worms are attracted to water. This is why you always see worms on the sidewalk after a heavy rain. If you over water your yard or if there has been a lot of rain recently, it is a sure bet that you have a large worm population in the yard. Chances are moles have already invaded the yard or they soon will.
There are other methods for getting rid of moles that are used such as bleach, moth balls, and pickle juice. There are also mole killing poisons and some people even resort to explosives. Most of these ways seldom work and usually end up doing more damage to the landscape than they do at getting rid of the moles. Most of these ways are also not safe for the environment or for the animals that you do want in your yard. There are mole traps which is a more humane way to get rid of the moles however than you are still faced with the problem if getting rid of the live mole.
Moles are tricky little creatures. Just when you think you may have gotten rid of them, they come back. Moles will leave a yard for weeks at a time to find more food but they do not stay away. They will be back to visit. One of the best ways to get rid of your mole friends is to use Repellex mole repellents. What these repellents do is introduce a pepper flavor into the root system of everything growing in your yard. Moles do not like their greens peppered and they quickly learn that your plants are not good to eat, thus they leave.